Welcome to, or back, to Weekend Highlights! If you're looking for something to do this weekend see the posts below!
Poutine Feast Ontario is coming to St. Thomas!!! This year the event is offering a twist! You can now buy VIP! The VIP passes include Food & Drink, Skip the Lines, Table Service, a VIP Lanyard, and a sponsored gift basket. Sunday May 15th, 2022, at 10am, head on over to 730 Talbot Street, St. Thomas and experience Canadian cuisine.
Saturday May 14th, 2022, head down to Two Forks in Port Stanley! They're hosting Get Tapped Craft Beer Fest! Starting at 12pm join band Sons of Kent and enjoy live music and craft beer! visit the link below to find more information https://allevents.in/mobile/amp-event.php?event_id=200022381241341
Head over to Great Lakes Farms for Apple Blossom Mini Sessions! Celebrate the arrival of spring and book a session with Amy Lou Photography! There are only 3 sessions left, so get them before they sell out! To book your session click the link below! https://allevents.in/port%20stanley/apple-blossom-mini-sessions/200022299935918
WAMM Fun Day is coming to St. Thomas Drag way May 14th, 2022! All makes and models are welcome! Memorial race, TnT, and brackets all for $45! $20/person to watch. Gates open 9am and races start 10am-10:30am! Trophies will be presented to the 1st and 2nd places! Visit the link below for more information! https://allevents.in/events/wamm-fun-day/200022259439809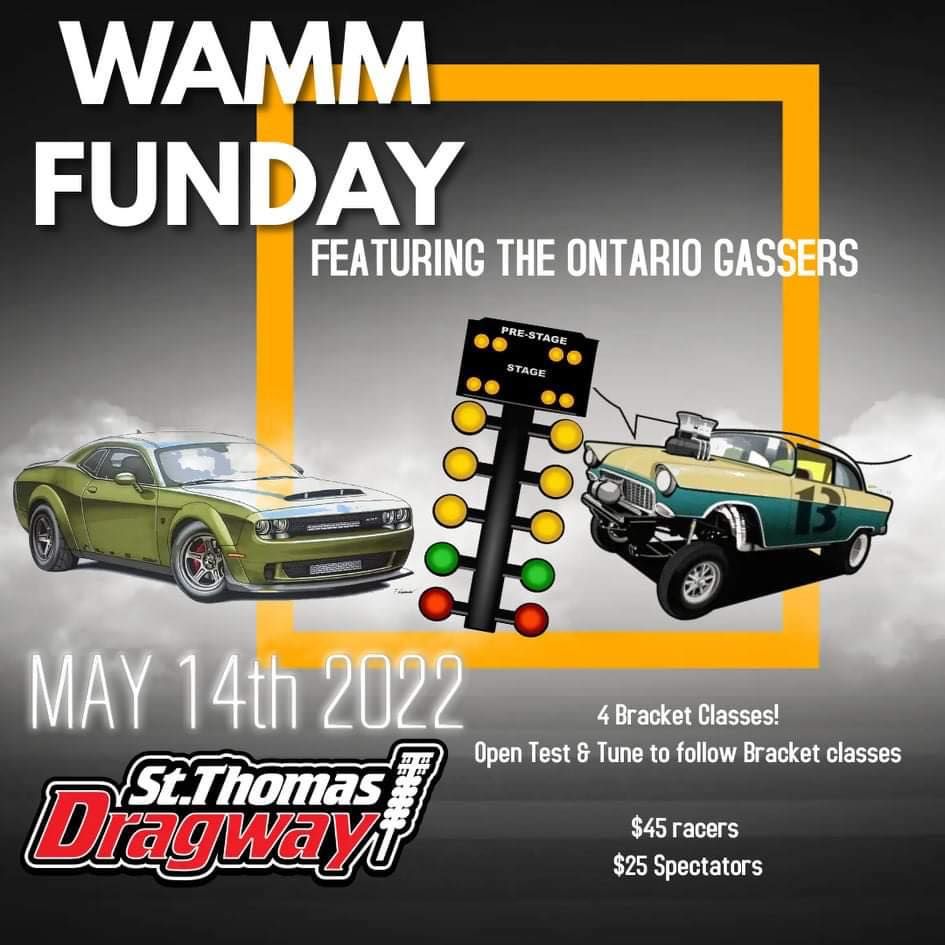 Honey by George is having its grand opening May 15th, 2022! Honey by George has supplied Tillsonburg and surrounding area with honey products for years! Not only do they supply honey, candles, and pollination for local farmers, but now they have developed quality sausages! Some of the sausages include; Honey Garlic, Beef and Bacon, Farm style, Bratwurst, Breakfast sausages, Hot Italian, Extra Hot Italian. They are currently in the process of perfecting their new flavors non-smoke Hungarian sausage, sage patties, and apple sausage! Make their opening a success! Head over to
324264 Mount Elgin Road, Mount Elgin and support a new local business!
This weekend Saturday May 14th, 2022, Backus-Page House Museum is hosting a new event! Wings of the Wetlands is an event for all ages, beginner or intermediate bird and nature enthusiasts! Join us for guided bird watching hikes of the Storey Wetlands Trail. refreshments will be provided! Children and adults can participate in crafts, nature education, and tours through the historic 1850's house museum, Agricultural Centre, and grounds! $25 for individuals 12 and over, $10 children under 12! Tickets can be booked in advance or at the door! Click the link below to book your tickets now! https://m.facebook.com/events/987252005517453/
This weekends events look amazing! We hope you get a chance to visit some of them! See you next weekend with more Weekend Highlights!