Welcome back! We hope everyone had a great Holiday! Due to the rising numbers in Covid-19 cases in the county not a whole lot of events are going on this weekend. So, we encourage everyone to spend time with family! Try something new, take a social distance hike, or learn about birds native to southwestern Ontario. The Backus-Page House Museum is situated on John E. Pearce Provincial Park. We have 3 different trails here at the park. Pearce park is a driving trail that closes for driving Thanksgiving Weekend but is open for hikers all year round. If you're a first time hiker this trail would be for you! The perks of this trail is enjoying a view of Lake Erie from the lookout at the half way point. There is no access to the beach, since the cliff is 30+ metres high. Fences have been put up to discourage people from hopping and sneaking a closer look at the beach. The shores below are prohibited from the public and we ask that you respect the fences that have been put up for your safety from the eroding cliff. The next trail is located right beside our parking lot, and is called the Wetland 'Storey' Trail! This trail is 1.4 km and features 3 restored wetlands and a viewing platform to see the wonder of biodiversity from above! Enjoy 13 informative signs along the way all about wildlife and local historical events/people. This trail is known as the 'Storey Trail' because it is dedicated to the original owner of the property, Mary Storey. Below we have linked our website where you can find an audio tour of the Wetlands Trail so you can listen while you walk! The last trail we encourage you to walk is the Spicer Trail! This trail is 1.5 km long and takes about an hour. Experience the hardwood forest that is centuries old. Keep an eye out for the 30 tree signs along the way! John E. Pearce Provincial Park is located within the Carolinian forest zone of southwestern Ontario and has been a protected area since 1957. We encourage you to bring binoculars when you visit, you just might see some birds of prey!
Wetlands Audio Tour- https://backuspagehouse.ca/wetland-storey-trail/
The next activity you and your young ones can participate in is a social distanced story time at the Komoka Railway Museum! Story Station is a free event, donations are greatly appreciated! For more information visit https://www.eventbrite.ca/e/story-station-at-komoka-railway-museum-tickets-197733023797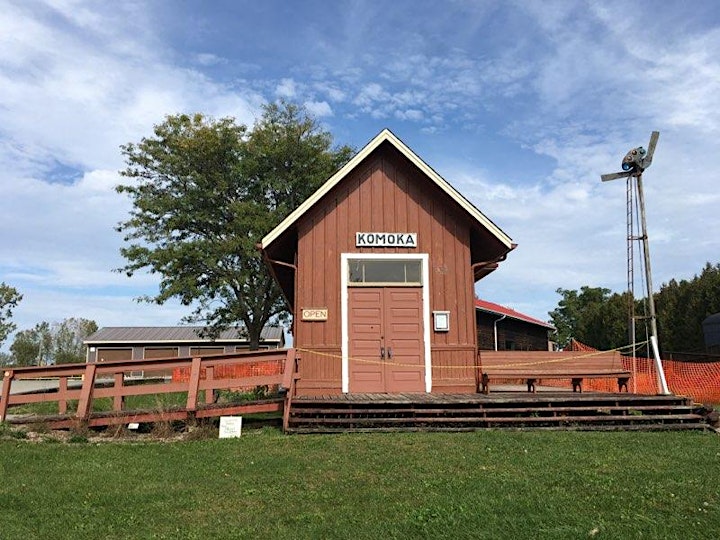 Let's start the New Year off right and have a great weekend! See you next week!